Weaving Sounds is an experiential project that asks participants to listen to a composition while weaving. The piece was born from conversations about the relationships between improvisational music and the act of weaving.
Composer, Joseph Adamik, began by incorporating ideas of patterns and randomness from weaving, wherein the accompanying music replaces the warp and weft with melody and rhythm. There are three sections of the composition that include ambient, rhythmic and noise-based sounds, each connect with three distinct woven structures.
---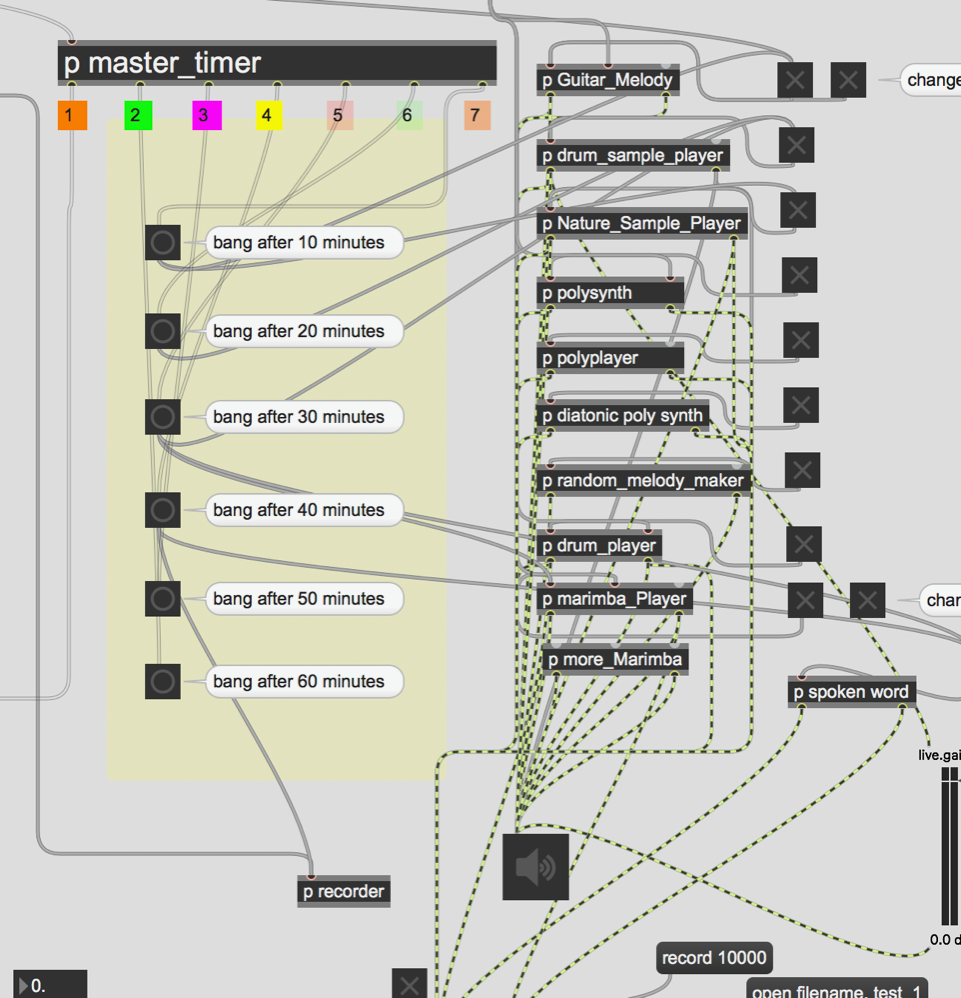 Screenshot of Max/MSP random music generator
---
Specifically coded programs randomly pick patterns, natural and computer-generated sounds, as well as melody, with an infinite number of variations with the intention that the accompanying sounds might both parallel and influence the weaving process.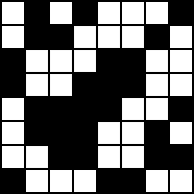 Click Here to Play
---
Joseph Adamik is a composer, arranger, producer, multi-instrumentalist, drummer and Grammy nominee.  
He was a long-time member of the experimental rock band Califone as well as touring & recording with the band Iron & Wine for many years.  Adamik has composed & recorded several film scores and has been a session musician on numerous albums.  He has performed in music venues throughout the world, including the Sydney Opera House, Radio City Music Hall, The Hammer Museum, Walker Arts Center, Marfa Ballroom, Museum of Contemporary Art Chicago, Warhol Museum & the Sundance Film Festival.  He currently lives in Chicago with his wife and son.